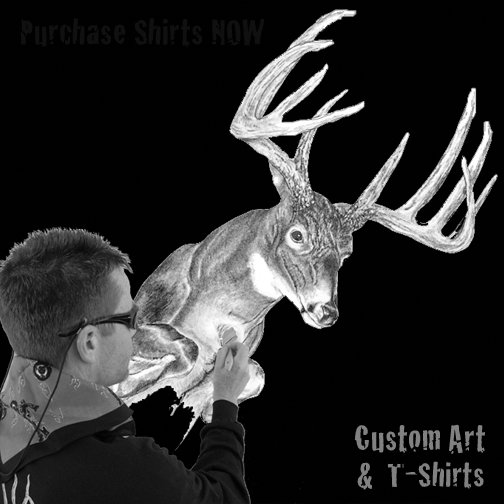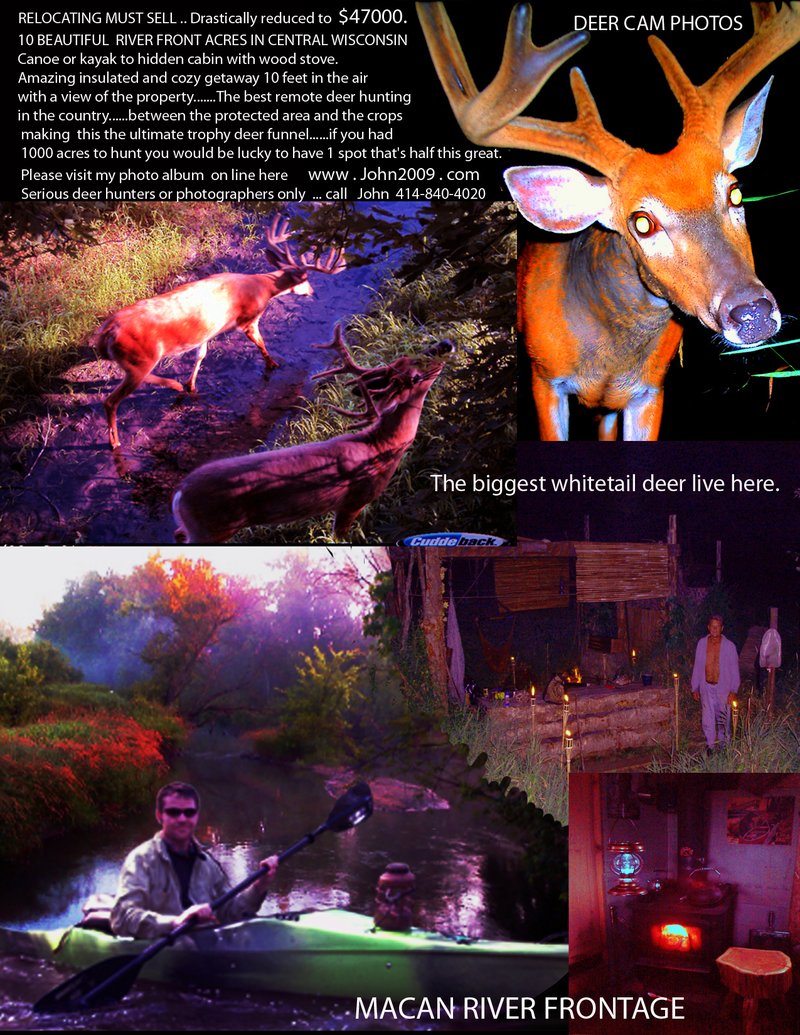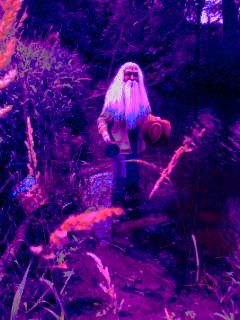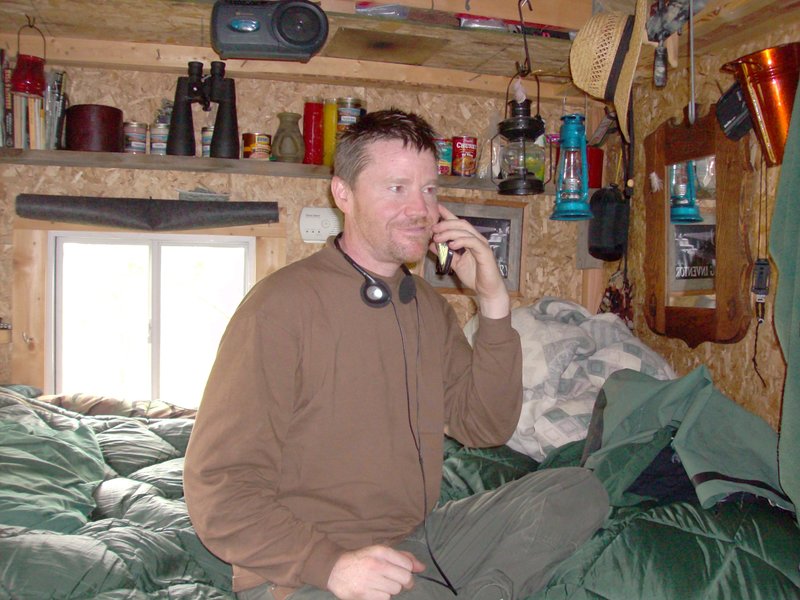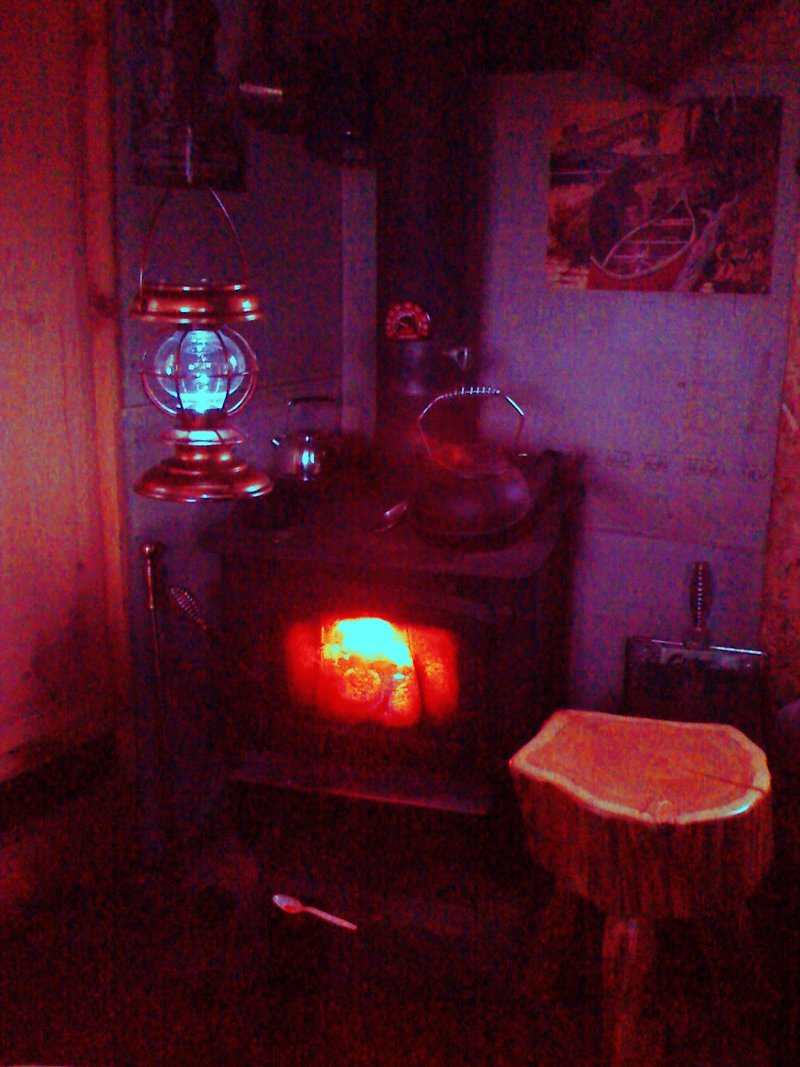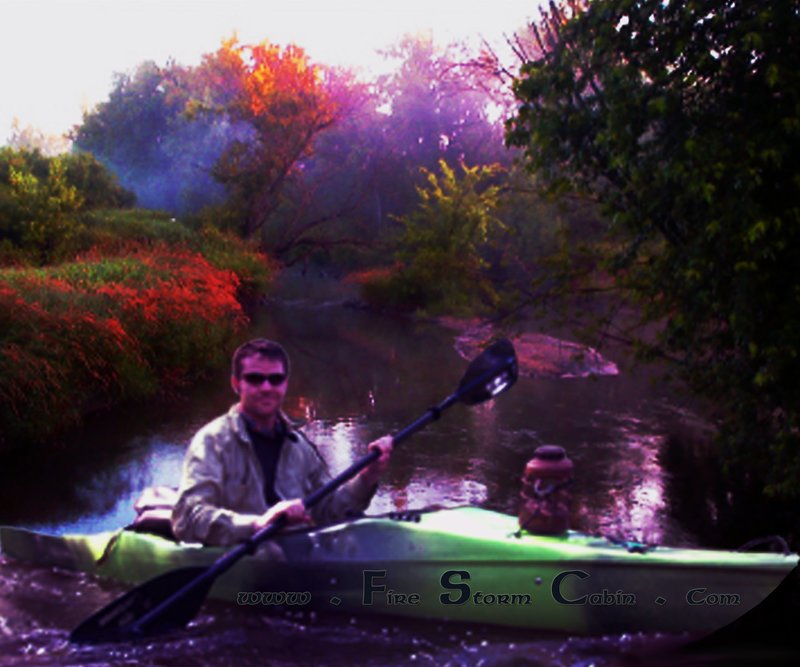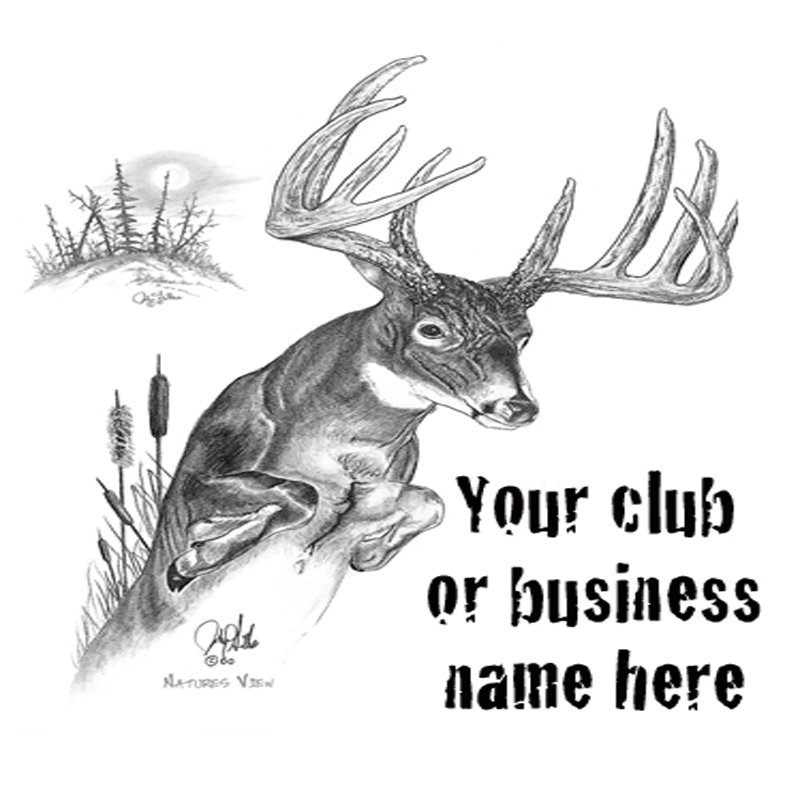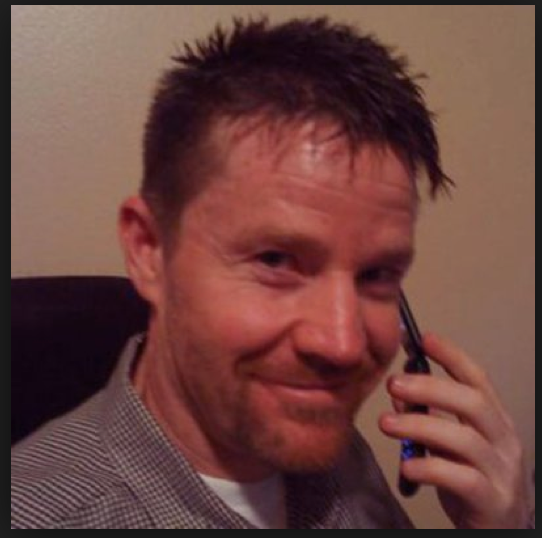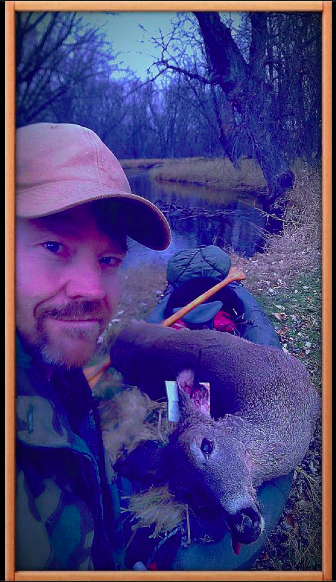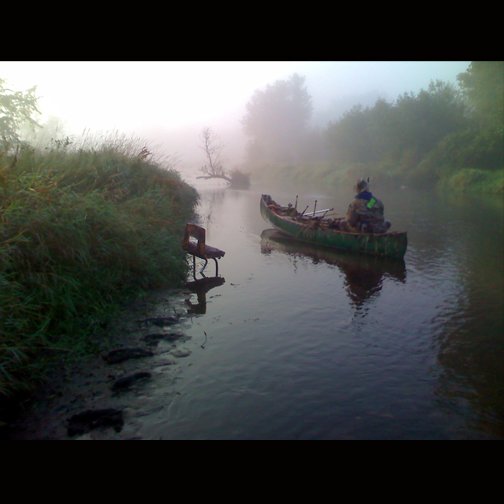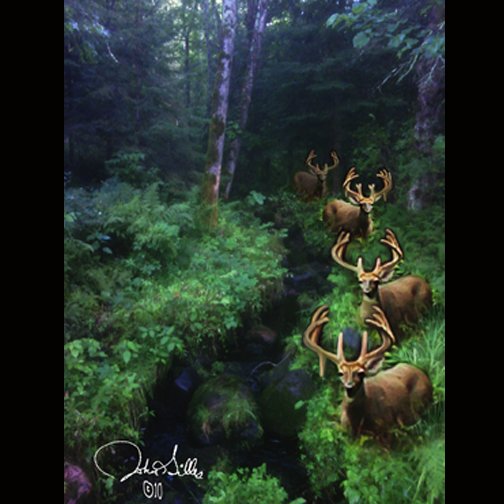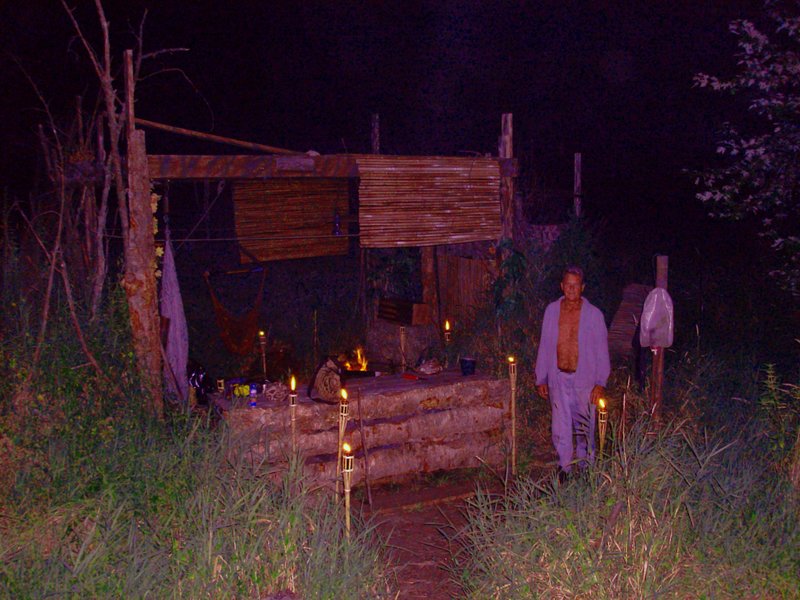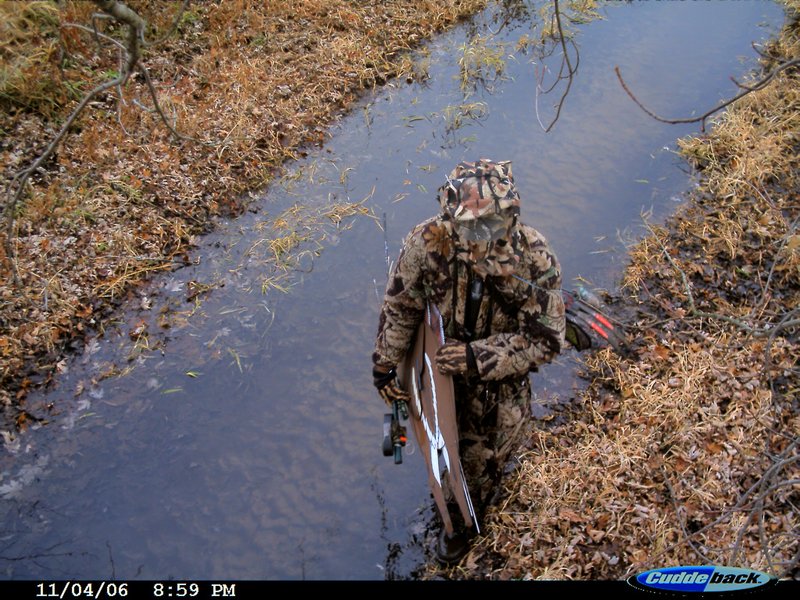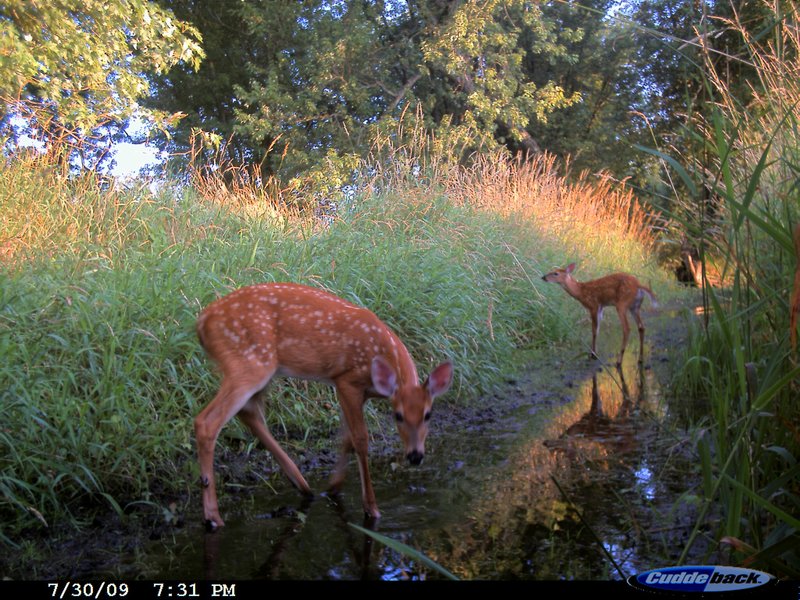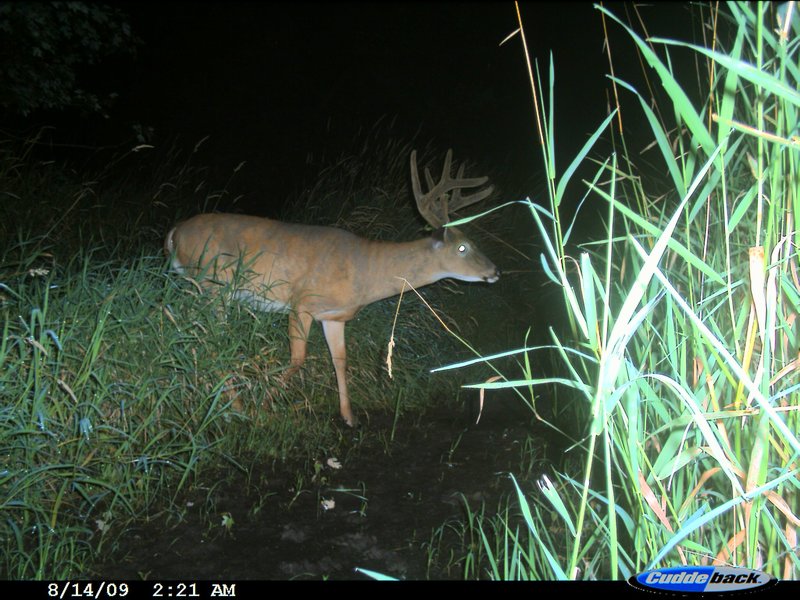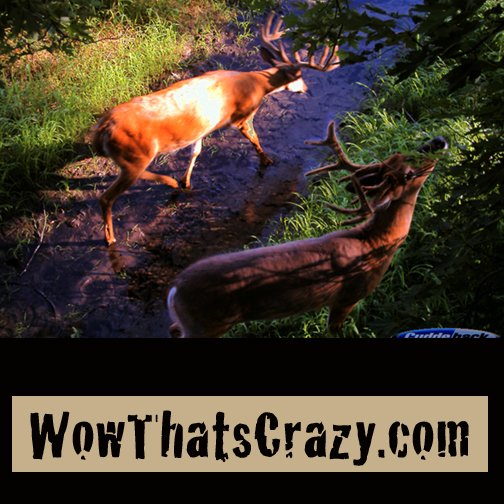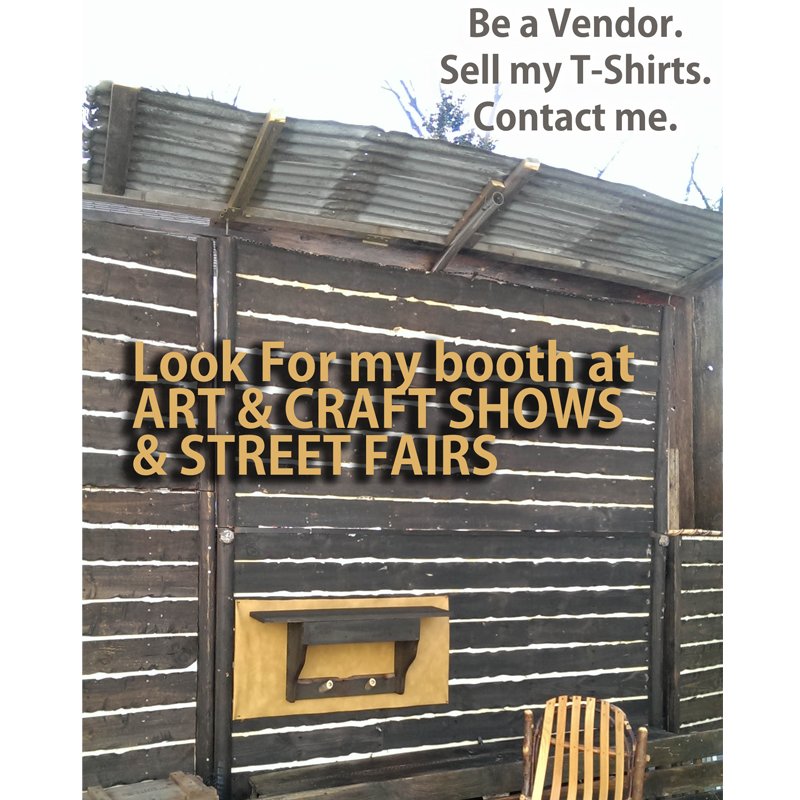 I love the outdoors, camping, eating natural healthy food from the forests and fields clean water and the law of attraction.
What you dream is what you get.......
I actually loaded the canoe and set off for some remote Swamp Islands,
living off the grid for a few years in a comfortable TreeHouse !!
Maybe that came from my dad knocking down my treefort when I was a kid.

Before trail cameras became popular I was making my own and setting them throughout the swamp, capturing awesome photos of deer and other wildlife, my favorite sport was one I made up....chasing deer around with movie cameras and I have plenty of footage to make a movie someday. I was always striving to get dramatic footage of a heard of deer running through thin ice with steam coming from there nose in the frigid north woods.

I use the photos as reference to create detailed pencil drawings then through trial and error ( self taught ) I developed my own screenprinting technique to reproduce the drawings on shirts and log furniture without loosing the detail.

I was the main T-shirt supplier for Gander Mountain Retail Stores as well as many other sporting goods stores throughout the country.
I also Load the truck most weekend and head off to art and craft shows throughout the country selling my wares and rustic furniture.
Although I started with drawing deer I have expanded my line to include other wildlife and fish as well as gun and biker designs.
Custom art, shirts and rustic furniture also available.

Do you have a business? Let me design your Logo, Signs and T-shirts.
Do you need a custom rustic shelf built? I have the reclaimed lumber, lets do it.
Do you like to Barter, I do, may be i could trade you work or T-shirts for ??
I'm looking for a flatbed trailer to build a tiny house.